Dr. Brian Graham
Retired President & CEO, Lung Sask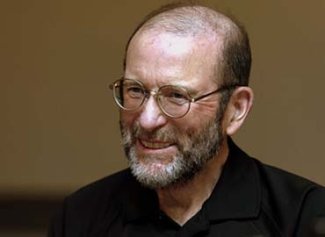 Health Professionals
Research
Tuberculosis
I am very grateful for the support that I have received and the pleasure of working with members of the Lung family: staff members, members of the Board of Directors and colleagues from across the country.
My Lung Story
My first contact with the Saskatchewan Anti-Tuberculosis League came in 1976 when I joined the Pulmonary Division of the Department of Medicine at the University of Saskatchewan. The League, as it was known, provided research support to develop the Division. Within a few months, I was involved in collaborative research programs that included community studies with lung health surveillance of grain handlers, farmers and potash workers. The League provided scholarship funding for my faculty position as well as funding for state-of-the-art research equipment. I also assisted with the computerisation of League activities such as TB data management and a fundraising system. 
I was on sabbatical leave in New Zealand when Frank Froh, the Executive Director of the League, passed away. I was offered the position and accepted it. An agreement was made between the Department of Medicine and the League that I would provide my services to the League but also continue my research projects at the University. Because I was returning from a sabbatical leave, I had to complete a full year at the University before officially becoming Executive Director. However, I was unofficially in the role starting in 1984. 
The League headquarters were at Fort San which is just outside of Fort Qu'Appelle. There were long-term plans to move the headquarters to Saskatoon and there was still an office in the Saskatoon San. My first major job was to complete the transition which was done in 1987. Up until that time, the League was responsible for the diagnosis, treatment and prevention of tuberculosis for the province. This responsibility was transferred to the Ministry of Health in August 1987. The name of the organisation was officially changed to the Saskatchewan Lung Association (what is now known as Lung Saskatchewan), a name which the League had already been using for over 20 years, especially in regard to its non-TB activities. 
The priorities for the Lung Sask in 1987 were not that different from today: providing education to people living with lung diseases and their families; providing information on preventing lung disease to the general public; providing training and support for health care professionals working in lung health; encouraging and assisting people to stop smoking and advocating for smoke-free spaces, and supporting research to find better treatments and cures for lung disease. 
Over the years, I have always enjoyed working with a great team of dedicated professionals at Lung Sask to achieve our mission of improving respiratory health. Although our first priority was for the people of Saskatchewan, many of the programs and resources we developed here were used across the country. A good example is the Lung Sask internet site which we registered in 1996. We developed and operated the website for all The Lung Associations across Canada until 2004. Another example is the Respiratory Training and Educator program (RESPTREC™) which has trained over 5000 health care professionals across Canada to help patients living with chronic lung diseases such as asthma and COPD (chronic obstructive pulmonary disease) to better manage and control their lung disease and improve their quality of life. 
In 1999, I had the opportunity to be the Director of an international development project to develop a tuberculosis control program in Ecuador. Over the following six years, a team of Canadian experts trained and mentored physicians and nurses in Ecuador in TB control, and worked with them to develop a robust, sustainable TB control system. Our team developed tuberculosis courses that continue to be part of the training in medical schools and nursing schools across Ecuador to this day. 
Working with the school systems in Saskatchewan has always been a priority and our team has made hundreds of classroom presentations. Additionally, we have attended dozens of health fairs, and our booth was frequently the most popular when we provided demonstrations of a breathing test called spirometry. Over the past decade, the importance of testing for radon to prevent lung cancer has been recognised and we have developed a strong program to promote testing, and where necessary, remedial measures to reduce radon exposure. 
We both funded research and participated in the research. For example, we initiated a study of home testing for sleep apnea that eventually became the SleepWell program at the Saskatoon Health Region. 
I feel very privileged to have had the opportunity to serve as the CEO of Lung Sask. It has given me the means to stay in my home province and devote my career to a cause in which I believe very strongly. At the same time, it has allowed me to continue my work in lung health research. As such, I have had the best of both worlds – on the one hand, the time to explore how gas exchange occurs in the lung and, on the other hand, the ability to work in contact with the community to make a more immediate difference in the lives of people living with lung disease. 
A Matter of Life and Breath 
When I first joined Lung Sask many years ago, our slogan was "It's a Matter of Life and Breath." We have used other slogans over the years but this one still resonates best with me, perhaps because from our first breath to our last breath, the air that we breathe in and out is our greatest physical interaction with the world around us. 
Perhaps that is why breathing idioms are part of our language. We "catch our breath" or "take a breather" when we need a rest. When things go well we can "breathe easy". Something amazing can "leave us breathless" and something new and promising is a "breath of fresh air". If someone is not agreeing with you, then you are told "don't waste your breath" and if some expectation is unlikely to be met, then you are told, "don't hold your breath". 
Breathing continues automatically without us thinking about it, but we can consciously control our breathing to do things like talk, sing, whistle, play wind instruments and blow out candles. We take breathing for granted, but when we are left "short of breath" or "gasping for breath", it's a different story. 
Please take good care of your lungs and help us to help those who can't breathe easily. 
I am very grateful for the support that I have received and the pleasure of working with members of the Lung family: staff members, members of the Board of Directors and colleagues from across the country.  
Brian L Graham, retired President and CEO, Lung Sask 
Dr. Brian Graham was awarded the 2021 Lifetime Achievement Award The Lifetime Achievement Award is for distinguished and devoted service of 15 or more years to Lung Sask, and whose personal activities and/or leadership and devotion to the mission of the organization are considered exemplary.