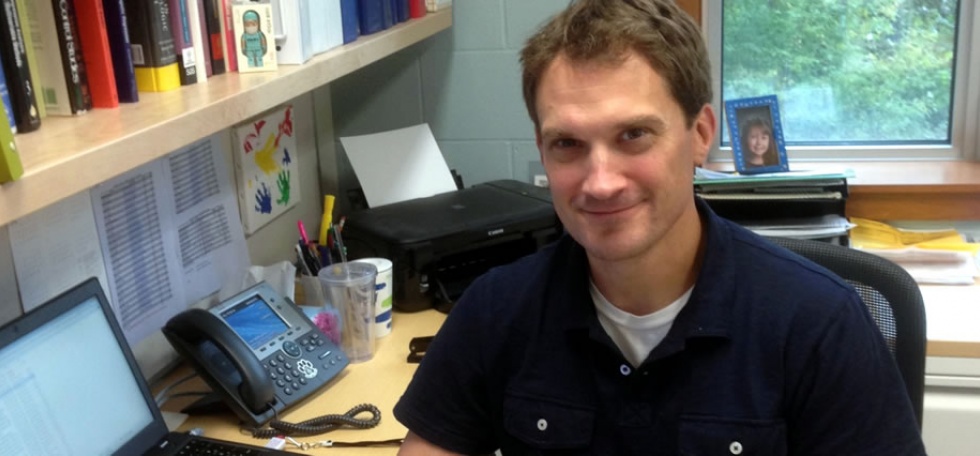 Dr. Lawson is an Associate Professor in the Department of Medicine at the University of Saskatchewan in Saskatoon, Canada. His research is based out of the Canadian Centre for Health and Safety in Agriculture (CCHSA), also in the College of Medicine at the University of Saskatchewan. His training is from Simon Fraser University in Vancouver (BSc), the University of Saskatchewan in Saskatoon (MSc), and the University of Alberta in Edmonton (Ph.D.). Throughout his training, he has focussed on epidemiology and biostatistics. His primary areas of interest are pediatric asthma and respiratory epidemiology but he is also interested in various aspects of child health, lung health, and rural health. The majority of his research program is focused on the urban-rural gradient and the reasons for geographic variation in childhood asthma. He currently holds a Canadian Institutes of Health Research and Lung Sask partnered Investigator Award in Paediatric Asthma. He has been involved in several population-based studies as well as studies using large administrative and research-based databases.  Dr. Josh Lawson is studying how air quality and urban or rural locations impact children's asthma.  He is committed to helping children breathe easier and is involved in new exciting research involving biomarkers in urine to better predict the presence of asthma.
You have been a part of asthma research for several years. What unanswered questions keep you up at night?
Asthma is an interesting condition and the more you start looking, the more questions you have. I often think about several questions:
Why do children in some areas have higher rates of asthma?
What things might cause children to develop asthma?
Can we use different markers to predict which kids will develop asthma?
Have you discovered any answers to these questions?
Believe me, answers to these questions aren't easy to find but as a researcher, I'm committed to trying to find out. As I said above, our answers also usually lead to more questions!
Our team discovered that 19% of Saskatchewan children are diagnosed with asthma, up from about 10% in the 1990s. In cities, it's even worse.  Our research shows that 21% of Saskatchewan children living in urban areas have asthma, compared to only about 15% in rural areas.
There are many theories to explain why kids in cities develop asthma more often than those in rural areas.  One theory is environmental - air quality is generally better in rural areas and there may be some things in rural areas that prevent asthma.  Another theory is that children in rural areas may have similar rates but are underdiagnosed because of access issues, especially in remote areas.
We continue to look into these theories, which will hopefully lead to solutions.  If we determine that poor air quality is causing more kids in cities to develop asthma, we can try to develop policies and action plans to address that. The same goes for exposures in rural areas, which we suspect may protect kids from ever-developing asthma.  And if we discover the issue is with diagnosis and unequal access to health care, we can try to address that, too.
What are some other future research interests you might be involved in?
There are so many areas of research that could lead to the next breathing breakthrough. Research into asthma is very exciting and can be accomplished from several perspectives. One of these is the possible link between childhood obesity and asthma.  I'm also involved in exciting new research with colleagues here in Saskatchewan involving biomarkers in urine that may give us better ways to predict the presence of asthma, specific types, and what causes it.
Why did you become interested in asthma research?
Career paths can take different routes and when I began working on epidemiological studies of lung disease, I was hooked. This led me to study childhood asthma, which has a lot of challenges and a lot of opportunities when it comes to learning why children develop the disease and what can help them. Working with some of the children and their families has led me to be even more motivated to continue my search for why children develop this condition and how to limit its impact.  I go to work every day excited about the possibilities that lie ahead.  No matter where you live, kids are struggling to breathe every day and I want to help change that.