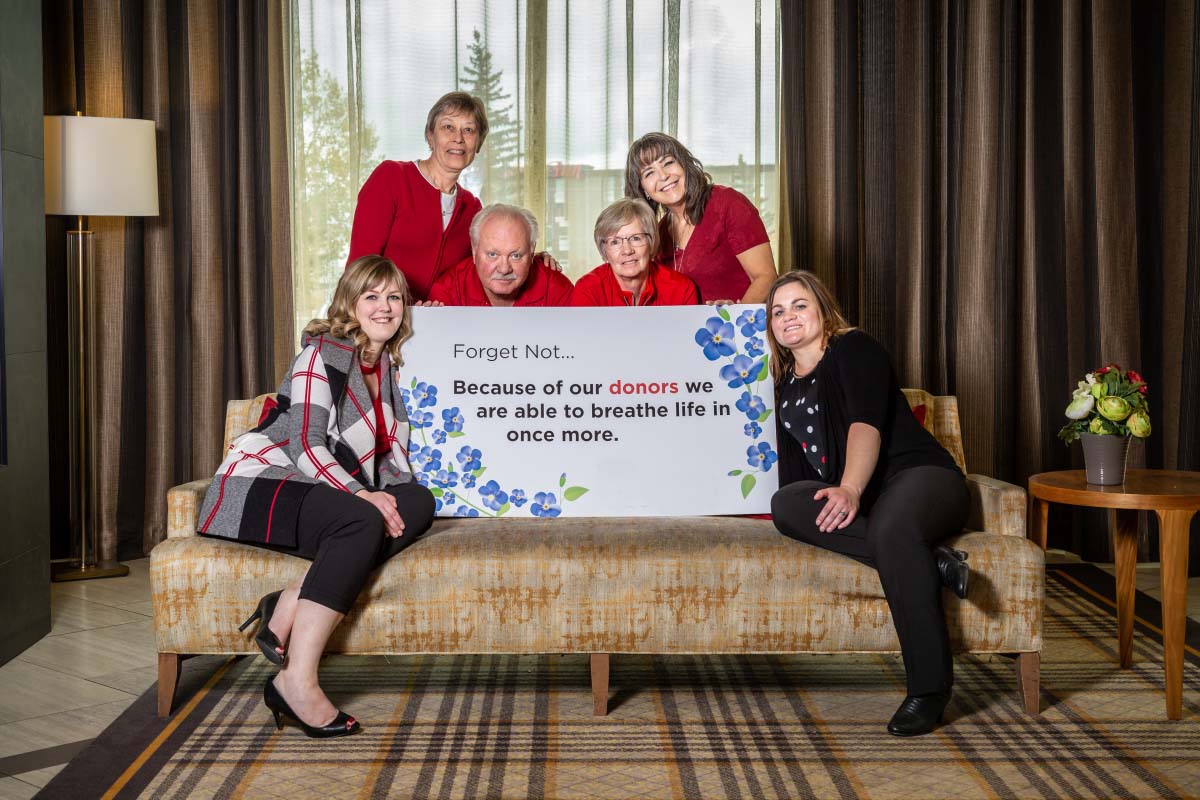 As an organ donor, you could save up to eight lives and enhance the lives of up to fifty people by gifting your organs.
Is that not a gift worth talking to your loved ones about? For those living with chronic lung disease and struggling to breathe, a lung transplant may be the only treatment option available to them to survive and reclaim their quality of life.

The Lung Association is asking everyone to think about becoming an organ donor and to share your wishes with your loved ones so they are able to honor and act on your gift when it is time to do so.
To become an organ donor you can:
Have a purposeful conversation with your family and loved ones about becoming an organ donor.
Make your explicit wishes known and help your loved ones understand your decision and ask for their agreement that they will honor your wishes.
Place the Government issued organ donation sticker on your provincial health card and carry it with you.
You can also make your wishes known in writing and through your legal Will.