Sarah Sokoluk
Registered Nurse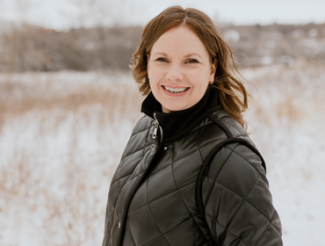 I was diagnosed with asthma when I was only nine months old.
My Lung Story
I have tried a variety of medications and I am still trying new ones because I fit into the severe asthma category. Until I was of school age, I spent more time in the hospital than I did at home, as I had severe asthma and allergies throughout my childhood. My mom was a teacher but she went down to subbing because someone needed to take care of me at that time. Neither of my parents had asthma but my younger brother also has asthma. Luckily, his asthma is not as severe as mine.
As a kid and even now, I get sicker than everybody else. If there is a virus going around, I can almost guarantee I'll get sick. Growing up, I remember not being able to keep up with the other kids and was the last person picked for a team because they knew I could not keep up. My nickname was 'wheezers' because of my health condition. People did not really understand what asthma was about back then.
Asthma camp for kids
I was first introduced to Lung Saskatchewan when they were running the camp for kids with asthma. The 'Discovery Asthma Camp' was a great opportunity for kids with asthma aged 7-13 who would have otherwise not been able to attend the regular summer camps because of their medical needs. I attended my first asthma camp when I was 11 years old and it was really the first time that I was able to go out overnight somewhere and my parents felt safe enough for me to go. It was a very nice experience for me because when you are around that age range, you want to have some form of autonomy. I could also understand the fear my mom had back then because I had been so sick. At the camp, it was awesome to see other kids that had the same condition I did because I grew up in the small town of Lipton and no one else in my school had asthma.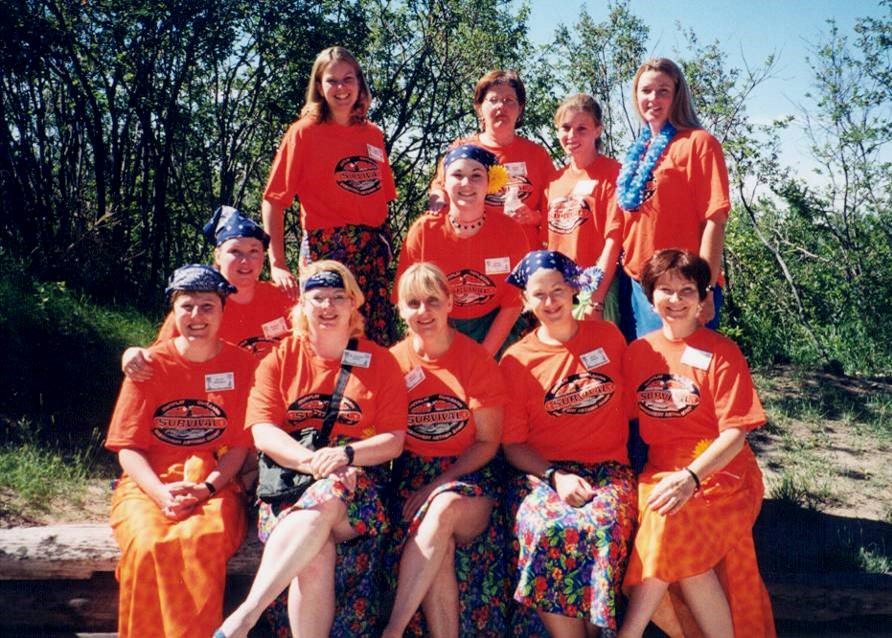 Coming full circle
My experience at Lung Saskatchewan's asthma camp influenced my career path. I wanted to have an opportunity to give back some of the patient knowledge I had. However, in order to do that, I really needed to have the professional designation as well. As a child, my experience at the camp gave me hope! It made me realise I was not alone on my journey. I remember how I used to write letters to Jan who was a PT and Bernie the nurse (Lung Saskatchewan staff) after the camp and they would actually write back to back to me.
That was a very memorable experience for me. Every time we came to Saskatoon from Lipton for a doctor's appointment, we always stopped at the Lung Saskatchewan office to say hi. The connection with the staff was good for me, but it was also really good for my parents as well. We had access to great resources and information that we really needed at that time.
I attended the asthma camp for three years, was a counsellor-in-training for two years and then worked for a couple of years as a counsellor at the asthma camp because I had enjoyed it so much. For my post-secondary education, I had started out with a biochemistry major thinking I was going to go into medicine but later went into nursing instead. One of my senior practicums was at Lung Saskatchewan; it was absolutely wonderful because I met this amazing network of ambitious and passionate people that really wanted to better the 'lung world.' After I finished my undergraduate degree and did my training in Regina, I moved to Saskatoon and started a part-time position with Lung Saskatchewan. I then worked in the paediatric intensive care unit for 15 years and during that time went back to pursue my master's degree in paediatric respiratory health.
Living with asthma as an adult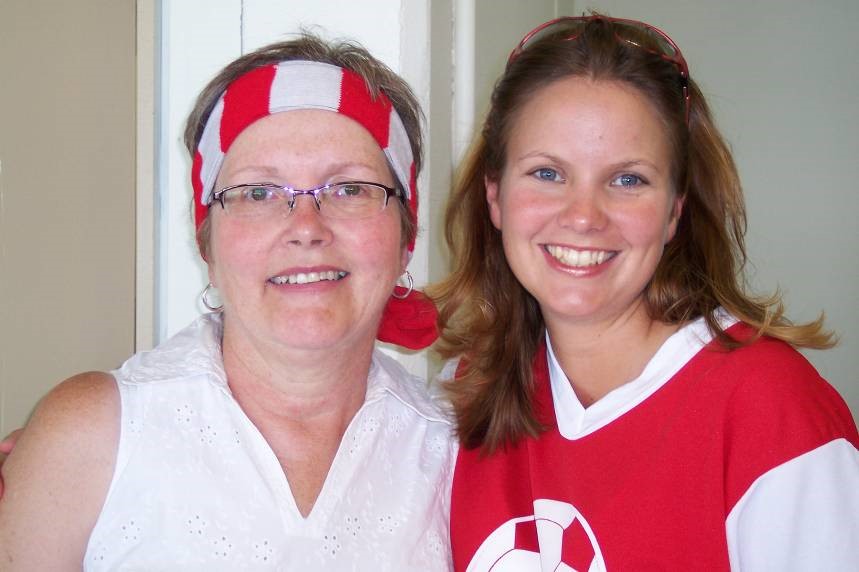 My kids have come to understand my health issues. They know that when mom's sick, I need to rest and I can't keep up. My oldest helps out a lot if I'm sick. I have a nebulizer at home that I use if needed and they're not scared of it. Although I have to pre-medicate before I exercise, I still try to live a really normal and vibrant life. I feel like I've been put on this path for a reason and maybe it's to be able to share my experience so that other people can see that you can go out and run a 5K or a 10K and be active. There are Olympic athletes that have asthma and are very successful. I am certainly not the poster child for an athlete, but you can still be healthy and live a good life as there are a lot of resources available to help you navigate your journey if you have a lung disease.