Mission, Vision, Impact and Values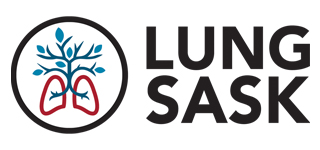 For more than 110 years, we have been at the forefront of improving lung health in Saskatchewan. Through the years, our commitment to continuous improvement has fueled our passion to advance our work in order to serve you better.
Lung Saskatchewan is a trusted partner in lung health:
An educator on lung diseases and threats to lung health.
An advocate for policies that protect lung health.
An investor and participant in lung health research and care. • A source of information and support on a lung health journey.
Our Mission 
To improve lung health one breath at a time. 
Our Vision 
Healthy lungs for everyone. 
Our Commitment
Improving respiratory health and quality of life through evidence-based education, research, health promotion, and advocacy.
Our Guiding Principles
We value integrity, transparency, and fiscal responsibility.
We treat every relationship with compassion, respect, and dignity.
We strive to be a partner in Reconciliation, Equity, Diversity, and Inclusion. 
With Impact, Sustainability, and REDI (reconciliation, equity, diversity, and inclusion) guiding our work, we aim to achieve the following:
IMPACT
Expand our capacity and reach through strategic partnerships.
Fund and translate research that brings value to the communities we serve.
Position Lung Saskatchewan as a primary resource for lung health information.
Position Lung Saskatchewan as a lead advocate for lung health at all levels of government.
Respond to the evolving needs of the communities we serve.
SUSTAINABILITY
Grow revenue.
Practice fiscal responsibility.
Position Lung Saskatchewan as an employer of choice in the sector.
Create a positive experience for all consumers.
RECONCILIATION, EQUITY, DIVERSITY, AND INCLUSION
Honour the Truth and Reconciliation Commission Calls to Action to foster reconciliation and healing.
Position Lung Saskatchewan as an organization that commits to and demonstrates REDI in its work. 
Our Four Mission Pillars