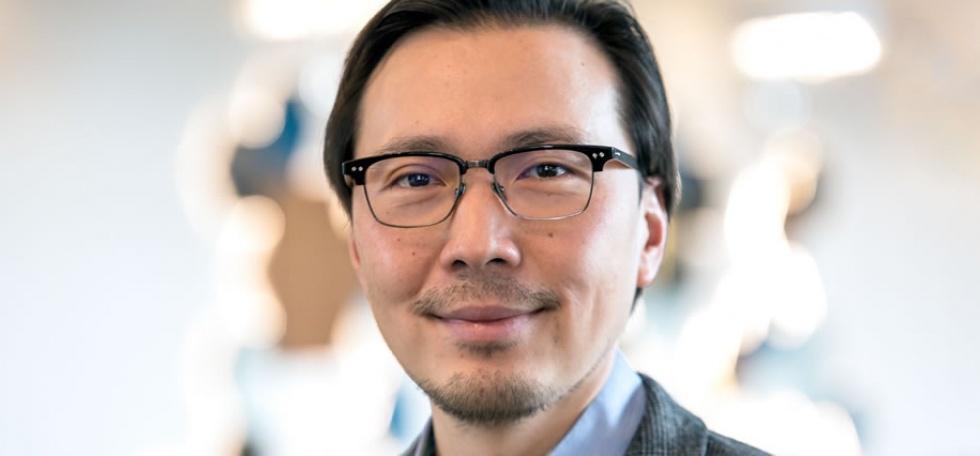 Dr. Tyan is a Clinical Assistant Professor at the University of Saskatchewan. He has additional training in Interventional Respirology from the University of Toronto.  Dr. Tyan has special interests in thoracic oncology, pleural disease, pulmonary physiology and medical technology.  His academic interests include improving doctor-patient communication, teaching, and clinical research. Dr. Tyan's passion is to improve lung cancer outcomes and to bring about minimally invasive diagnostic and therapeutic approaches to patients with lung diseases.
Tell us about your research on lung cancer assessment via Telehealth.
The Telehealth lung cancer study, in a nutshell, is a service provided from Saskatoon to assess patients with suspected lung cancer through videoconferencing. When a patient is suspected to have a diagnosis of lung cancer from his or her healthcare provider and lives 100km or more away from Saskatoon, he or she can be referred to the program. Once we receive a referral, the available patient information and imaging are reviewed by a lung specialist in conjunction with a nurse clinician. The nurse clinician contacts the patient to obtain informed consent and with the patient's permission will then arrange an expedited appointment through videoconferencing offered in most local health facilities. Our program aims to see the patient within one to two weeks of referral. During the video conferencing, the nurse clinician will take a detailed history and then discuss with the patient about what may the next steps in management. The patient's detailed health history is then reviewed by the lung specialist and a plan for investigation or management is offered to the patient.
What problem is your research trying to solve?
Lung cancer is the leading cause of cancer death in Canada and rural residents in Saskatchewan are geographically dispersed. Although the prognosis of patients with advanced lung cancer is guarded, patients with early-stage lung cancer may be cured.  We believe by providing a robust program to assess rural Saskatchewan patients with potential lung cancer through Telehealth has multiple benefits. For one, providing assessment through the patient's closest Telehealth suite can lessen the travelling burden faced by rural patients. On the deeper level, we believe an expedited assessment may lead to shortened time to confirm diagnosis and staging and therefore improve the overall patient outcome.
How does lung cancer follow-up via Telehealth work?
Not all patients referred to the program will require immediate investigations. Based on the risk profile of the patient's history and the appearance of the changes on chest x-ray or chest computed tomography (CAT) scan, the most evidence-based management plan may be to repeat the imaging modality in a defined period of time. Once the repeat imaging, usually a chest CAT scan, is completed, the patient may be followed up through Telehealth or in-person at Saskatoon if required. We aim to follow the patient until the change seen in imaging is considered a benign cause.
Can you explain any past research you are most proud of?
I am proud of the small contributions all my previous research made towards their respective fields. To name one, my co-authors and I from my fellowship at the University of Toronto recently published a paper about the utility of endobronchial ultrasound-guided biopsy in the diagnosis of lymph node enlargement in the chest. The result of the study gave strength to using a minimally invasive procedure to make a diagnosis of medical diseases for which 10 years ago would require surgery. In addition to lung cancer, it is my professional passion to bring about minimally invasive diagnostic and therapeutic approach to patients with lung diseases.