Congratulations to the Breathe and Win Raffle Winners!
Christmas came early for a few lucky winners! Our young lung ambassador, Reid, came in to help make the draws and deliver some exciting news.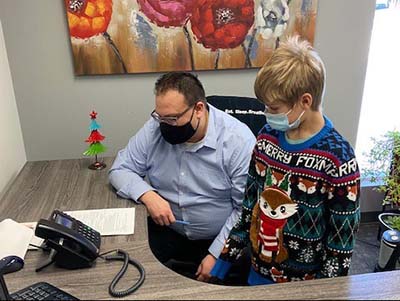 Congratulations to all of the winners of the Breathe and Win Raffle prizes
Grand Prize – R. & J. Phillips
50/50 jackpot – J. Schmitt
Plug & Play package sponsored by Jump.ca – G. & L. Schindel
Snow Good Package sponsored by Canalta Lodge & SkiBig3 – M. & M.  Parkalub
Take a Breather Package – S. Phillips
SK Shindig sponsored by Great Western Brewing & Butcher Boy Meats Ltd - K. Alexander
Bonus Online Draw sponsored by Parkland CPAP Services Inc. – M. & M. Cousin
We had the joyous pleasure of bringing big smiles to multiple faces as we handed out cheques for the grand prize of $40,000 and the 50/50 jackpot in the same afternoon!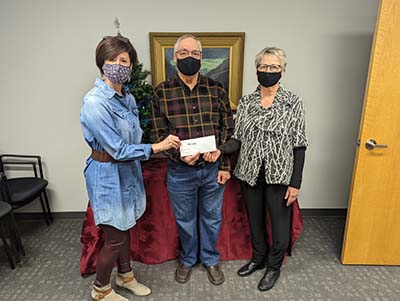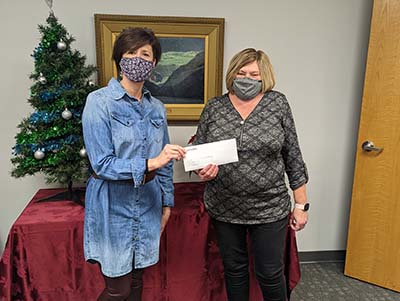 Erin with the grand prize winners.                                               Erin with the 50/50 jackpot winner.