Youth4Change is growing to our First Nations Communities! We need culturally relevant, youth and community-oriented programming to increase awareness and decrease use and uptake. Lung Sask and The Students Commission of Canada have partnered to expand Youth4Change to this new project to work towards healthy lungs for all Saskatchewan youth.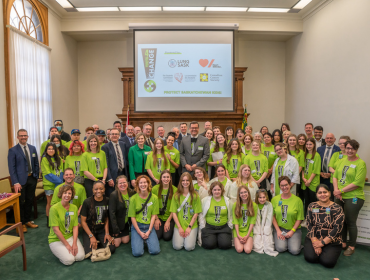 May 2023
Youth4Change presented eight recommendations for the government to reduce the impact of tobacco and vaping use on our healthcare system, economy, and our people.
August 2021
Youth4Change submitted a consultation to the federal government on vape flavours.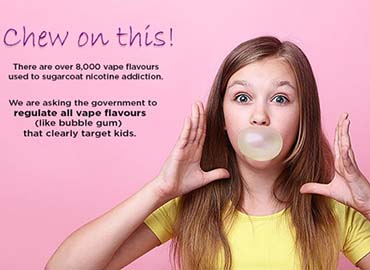 June 2021
Youth4Change goes national! Youth from across Canada are coming together to fight flavours.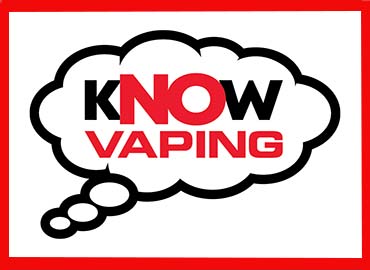 December 2020
Youth4Change participated in the kNOw vaping provincial advisory committee for vaping education resource development.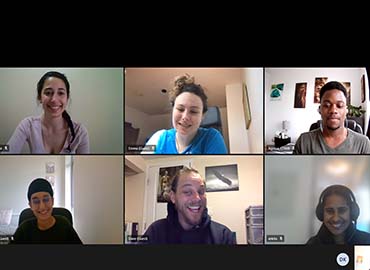 December 2020
Lung Sask in partnership with SCC and FSIN applied for and successfully received funding and support from the LEAP Healthy Futures Accelerator program to expand Youth4Change into First Nations communities in Saskatchewan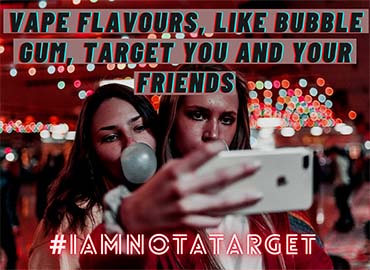 September 2020
#IAmNotATarget campaign to ask for provincial regulation of vape flavors was launched in 2020.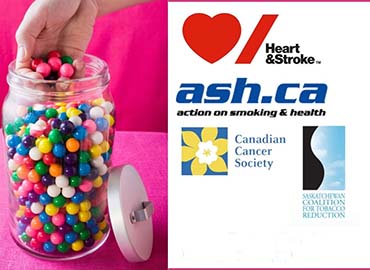 September 2020
Youth4Change consulted on vape flavours and submitted a report to the Government of Saskatchewan .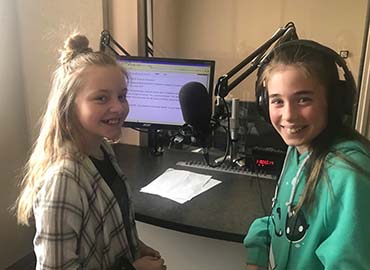 August 2020
Youth participated in radio commercials to promote #IAmNotATarget vape flavours campaign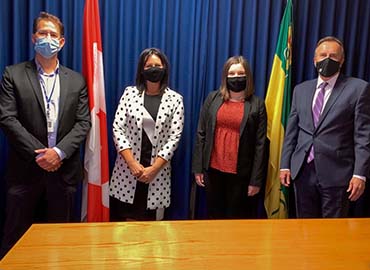 August 2020
Youth4Change met with and interviewed the Minister of Health to talk about vape flavours.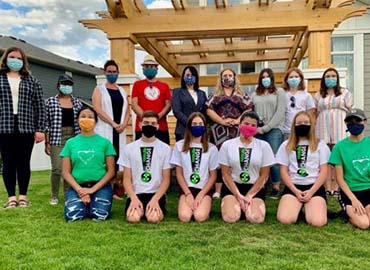 July 2020
Youth4Change partnered with the Students Commission of Canada and Child and Youth Friendly Saskatoon to develop the #IAmNotATarget vape flavours campaign.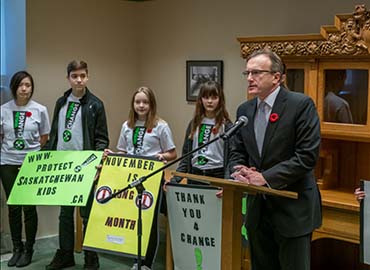 February 2020
The Tobacco and Vapour Products Act Bill 182 took effect.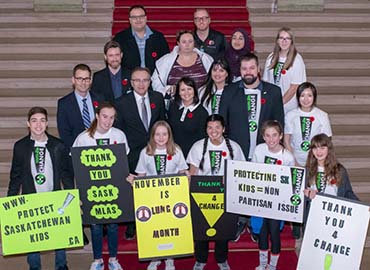 November 2019
Youth4Change was invited back to the Legislature for the announcement of new provincial vaping legislation, Bill 182, The Vaping and Tobacco Control Act.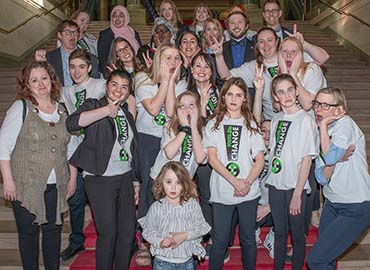 April 2019
Youth4Change attended an MLA reception hosted at the Saskatchewan legislature. The group toured the legislative building and were introduced in the chamber by the Health Minister, Honourable Jim Reiter.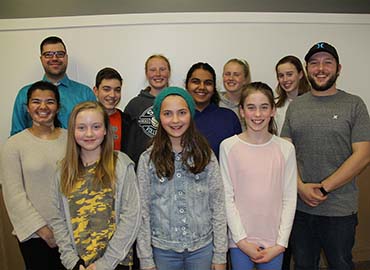 Winter 2018-2019
Lung Sask recruited youth and young adults aged 11-25 from Saskatoon to begin our Youth4Change journey and to advocate for and raise awareness about vaping among youth in Saskatchewan.