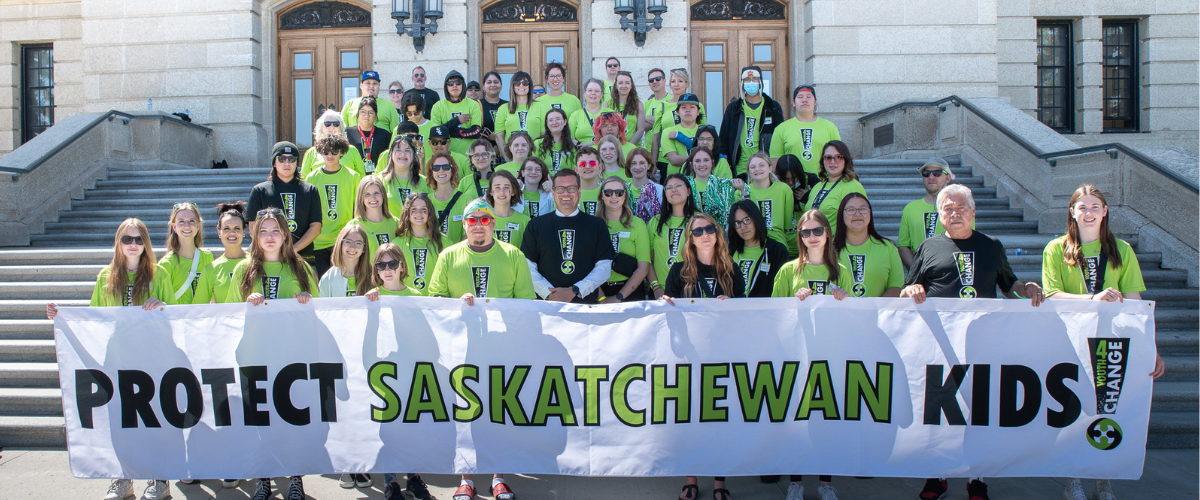 YOUTH ADVOCACY RALLY
Youth4Change groups and health partners stormed the Saskatchewan Legislature on May 16 to advocate for regulatory measures to protect youth from vaping. Vaping is a youth & young adult issue and Saskatchewan has some of the highest youth vaping rates in the country. Tobacco continues to be the number one cause of preventable disease and death, killing almost eight million people worldwide, including 48,000 people in Canada every year. In Saskatchewan, that equates to 1,500 deaths per year (18% of all yearly deaths). 
Youth4Change has eight recommendations for the government to reduce the impact of tobacco and vaping use on our healthcare system, economy, and our people:
Ban all vape flavours (except tobacco flavour)
Increase age of purchase
Ban online sales of vape products
Tobacco retailer licensing
Supports for quitting smoking
Taxation
Provincially funded strategy
Ban vaping in outdoor public spaces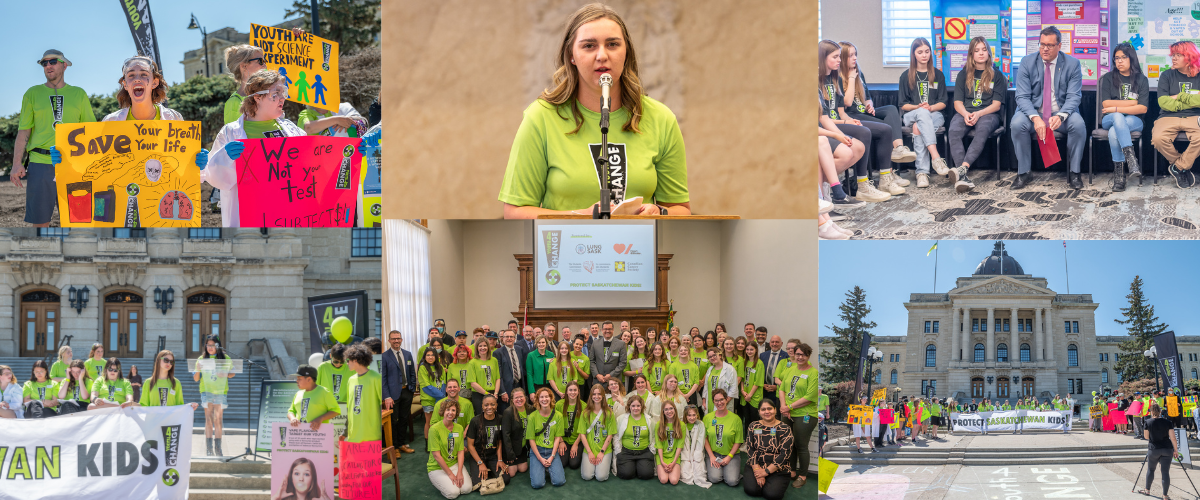 ---
Over the past decade, we have seen an increase in vaping product use especially among youth and young adults. Vaping has become a youth issue and with no response from the government we knew that the youth voice needed to be heard! Youth4Change was created in 2018 with a group of youth in Saskatoon, and expanded to include two other groups in Saskatchewan working together to educate and advocate for policy change! Youth4Change is working to make sure that youth understand the health risks of vaping and are advocating to the government to regulate vaping more closely. We are working hard to make changes to protect all Saskatchewan Kids. 
Youth4Change groups from Saskatoon, Piapot Cree Nation and the University of Regina successfully advocated for the passing of Bill 182, The Tobacco and Vaping Control Act in Saskatchewan which came into effect on February 1st 2020.
If you would like to join Youth4Change, contact us at youth4change@lungsask.ca