Find a Pulmonary Rehab Program
A great way to learn how to exercise and learn how to manage your lung disease in a supportive and encouraging environment is to join a pulmonary rehabilitation program. Pulmonary rehabilitation programs offer supervised exercise and education by trained healthcare professionals.
List of sites and contact information for programs currently available for Saskatchewan residents living with lung disease. A downloadable PDF is available here.
This is as up-to-date as we're able to confirm. Information in blue describes current activity if known. Most locations are still taking referrals but may have a waitlist. Other programs are on hold due to COVID-19.
If any program updates are required, please email jaimie.peters@lungsask.ca or call 306-370-9012

SUPPORT MEETING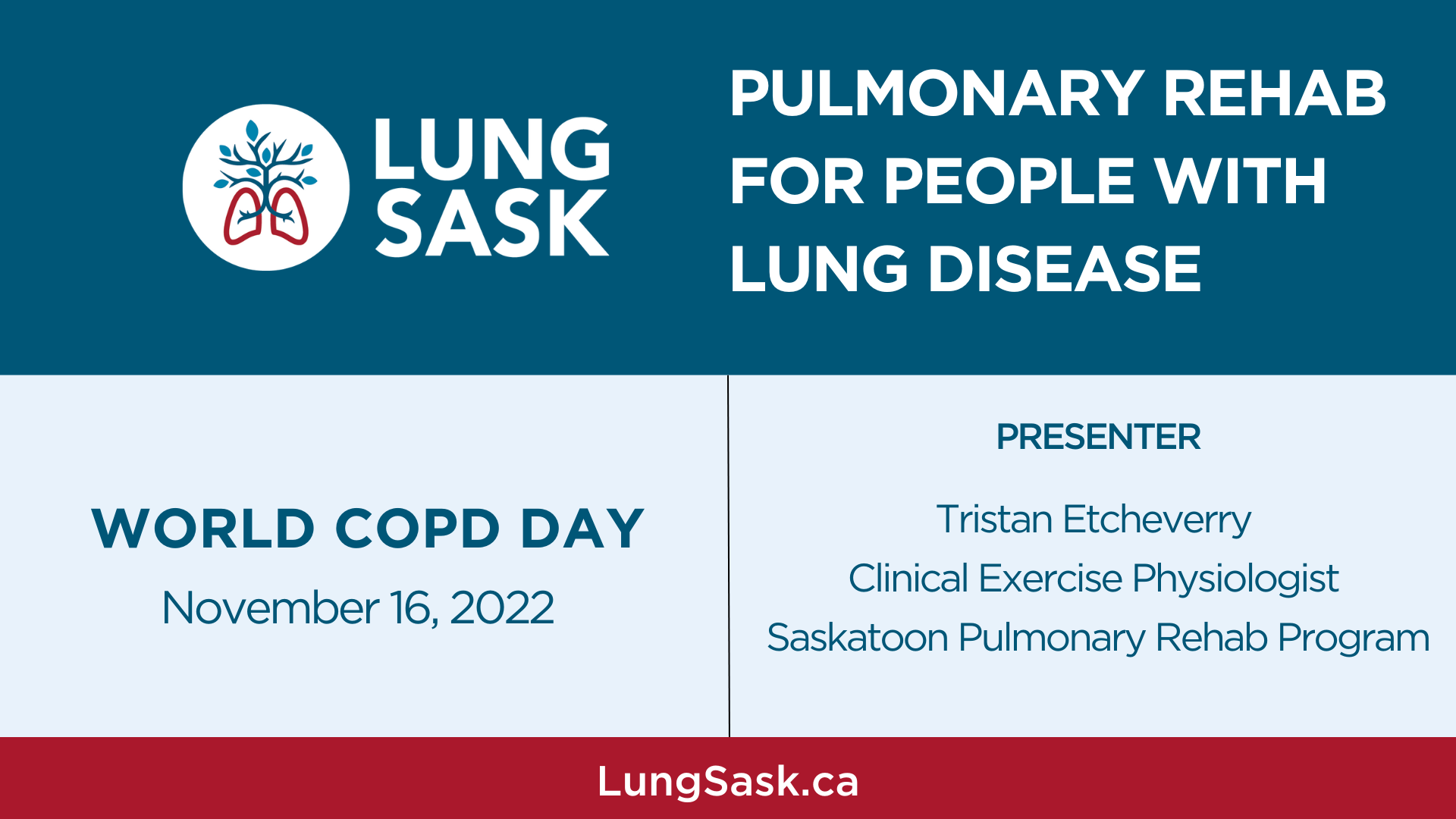 Watch the recording here.