Inspired Breathing Conference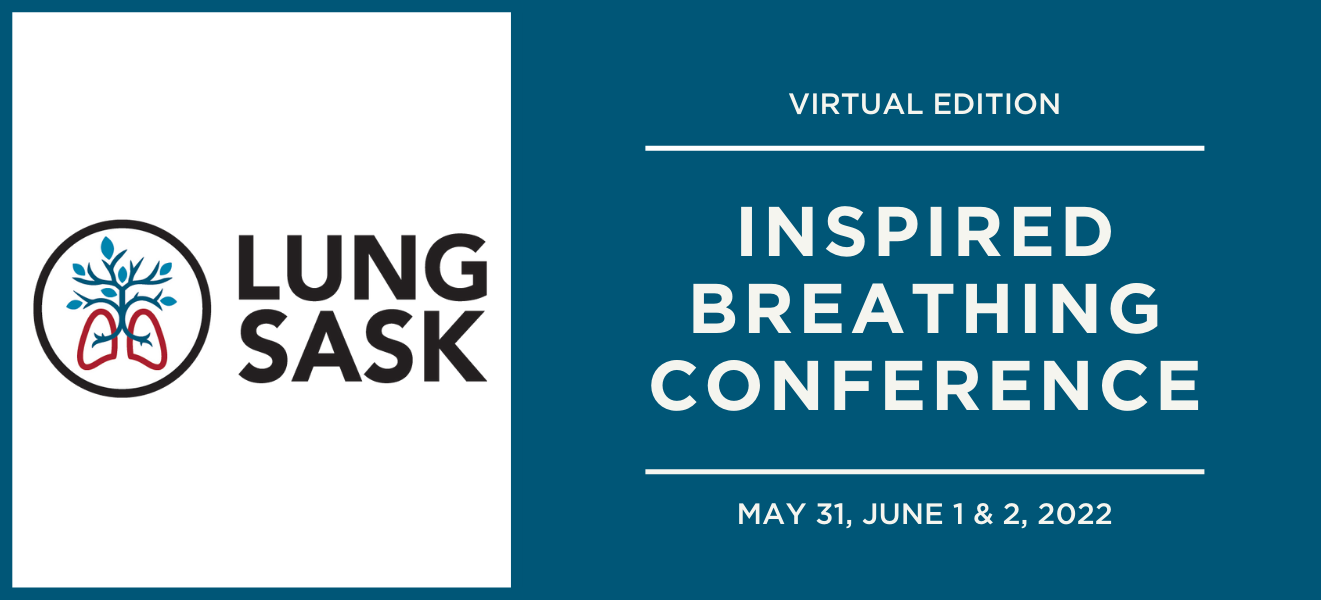 We thank you for your expertise, dedication, and tireless service to assist our communities and families during the COVID-19 crisis. As you move through this journey, please know we stand with you at Lung Sask.
To support your important work and opportunities for education, we are pleased to offer the Inspired Breathing Conference as a virtual event on May 31st, June 1st, and 2nd, 2022. 
We look forward to gathering virtually to hear from our experts and share valuable knowledge and experience as health care collaborators. Please reach out to us if you have any questions by emailing lori.kleiboer@lungsask.ca.
The Inspired Breathing Conference brings us together and unites us in lung health: family physicians, respiratory specialists, allied respiratory health care professionals, and respiratory educators. This conference offers content that is diverse, current, evidence-based and of value to all delegates. With its mix of lectures, keynote speakers and participative intensives presented by experts and key opinion leaders in their respective fields of specialty, this professional education conference truly includes something for everyone.
Registration is now open!