In 2020 Lung Sask, in partnership with Federation of Sovereign First Nations and The Students Commission of Canada, successfully applied for funding and support through the LEAP Healthy Futures Accelerator program. In Fall 2021, File Hills Qu'Appelle Tribal Council joined the Youth4Change project as a partner!
The Project is guided by an Advisory Committee with amazing volunteers from our partnering organizations, youth, Elders and educators from around Saskatchewan. This project will work closely with communities to create customized smoking and vaping programming in each community and engage with youth leaders to work towards a healthy Saskatchewan.
The mission of Lung Sask is to improve lung health one breath at a time. The vision is healthy lungs for everyone. As such, they aim to engage in a project that not only aligns but increases reach to underserved populations working with different partners. Lung Sask expertise on smoking cessation intervention, education, and will be coordinating the success of the project.
File Hills Qu'Appelle Tribal Council is the political and service organization for the Qu'Appelle Agency and the File Hills Agency, delivering programs and services to the 11 First Nations in the Treaty Four Territory. As a partner on the project they bring expertise on Indigenous Nations and protocols.
The Students Commission of Canada is a charitable organization that purposefully works with others to ensure that young people are valued, heard and their ideas for improving themselves, the lives of their peers and communities are put into action. Their desired outcome is a world where all young people transition positively into a successful adulthood. The Students Commission brings expertise on youth engagement, leadership, and evaluation.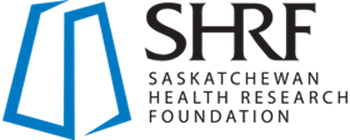 If your community would like to be a part of Youth4Change contact: youth4change@lungsask.ca