Youth4Change Receives Multi-Year Financial Support

We are so grateful for the funders and partners that are crucial to the success of our Youth4Change program. We would like to thank the Public Health Agency of Canada and LEAP Pecaut Centre for Social Impact for their multi-year investments and support. Additionally, we want to thank The First Nations and Métis Community Partnership Projects, a program of the Saskatchewan Ministry of Government Relations, Access Communications Children's Fund, Saskatchewan Health Research Foundation, SaskTel TelCare, and the Saskatoon Community Fund for their contributions.  
Tobacco use is the leading cause of preventable disease and death in the world. Nicotine addiction continues to affect our youth, not just with tobacco products, but other nicotine delivery devices like vapes. Saskatchewan continues to have some of the highest rates of youth smoking and vaping across Canada.  Lung Saskatchewan has partnered with the Students Commission of Canada and are collaborating with File Hills Qu'Appelle Tribal Council through our Youth4Change initiative to lead the charge in empowering and engaging youth to tackle nicotine addiction!
Youth4Change believes in youth and adult allies coming together to enhance their knowledge of commercial tobacco use and vaping to advocate for long-term change and to promote healthy behaviours and safe, healthy communities.  Through Youth4Change, we provide training for adults and youth leaders in communities about traditional tobacco, smoking, vaping, and healthy decision-making. Youth have the opportunity to create and implement an impactful project in each community with a focus on education, quit support, or advocating for policy change.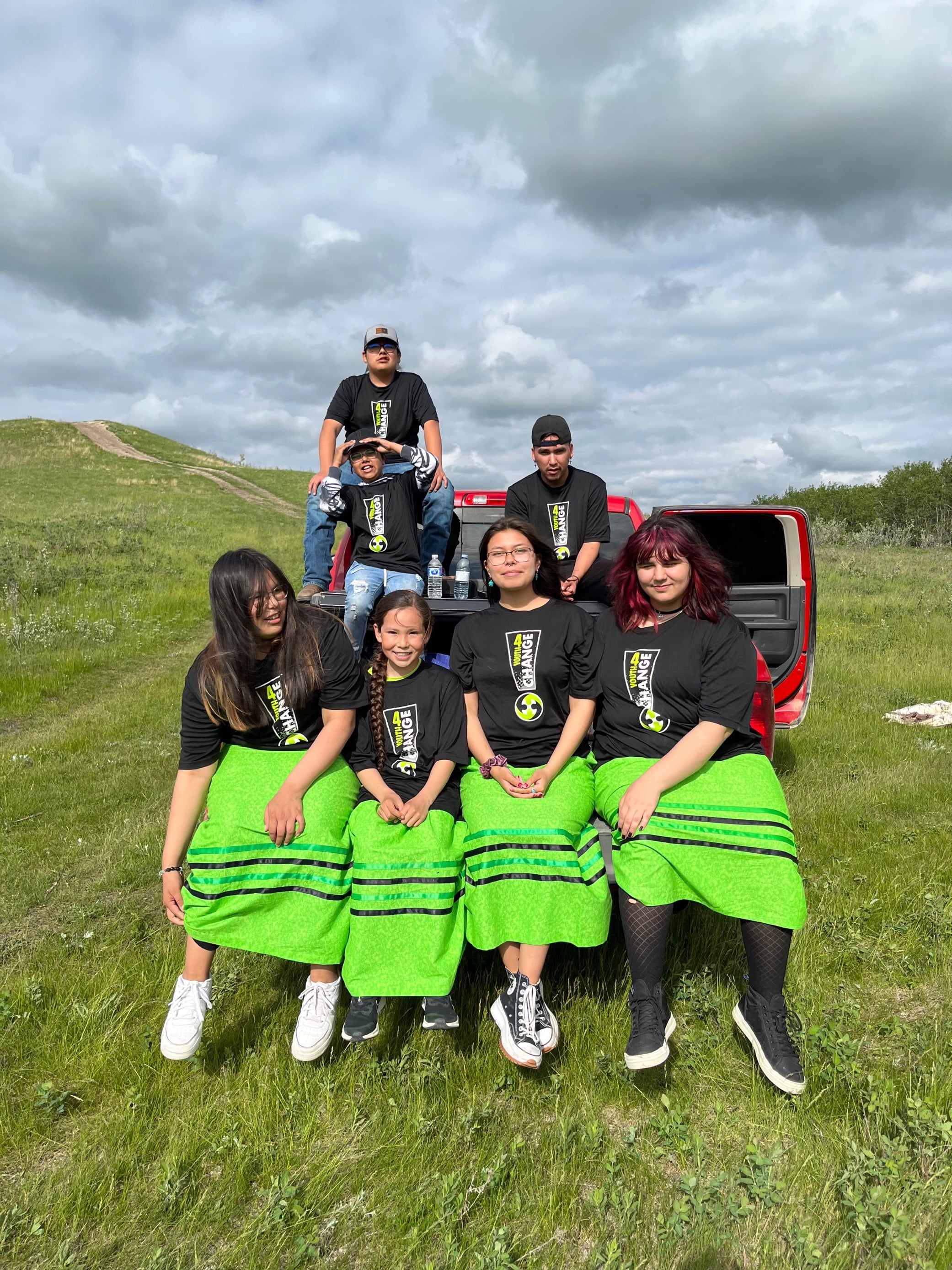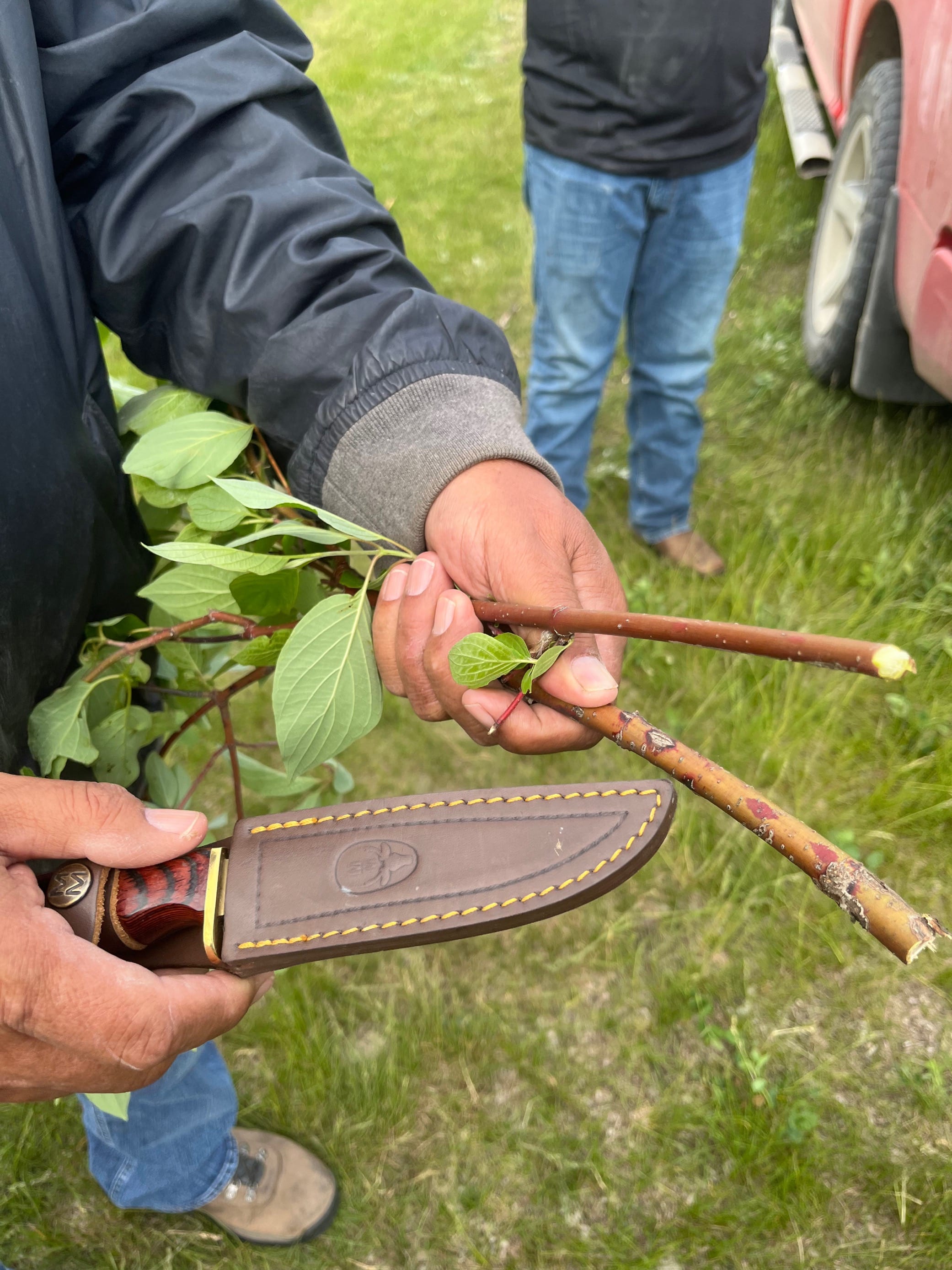 Carry the Kettle Y4C Youth are working with their teachers and Elder Clyde O'Watch to create an educational video entitled Keep Our Tobacco Sacred.  Our team is truly honored to have received a beautiful ribbon skirt from Carry the Kettle Y4C youth. From the bottom of our lungs, Thank you for this beautiful gift! (pictured)
In 2022, we are working with Carry the Kettle Nakoda Nation and Standing Buffalo Dakota Nation. The youth voice is strong and empowering.  
Youth4CHange is growing! If your community, school or youth program is interested in being a part of Youth4Change in 2022 and/or 2023, reach out to youth4change@lungsask.ca!  We are continuing to look for sponsors as well! For more information visit Youth4Change.ca.