Deana Driver is honouring her husband by helping others breathe easier.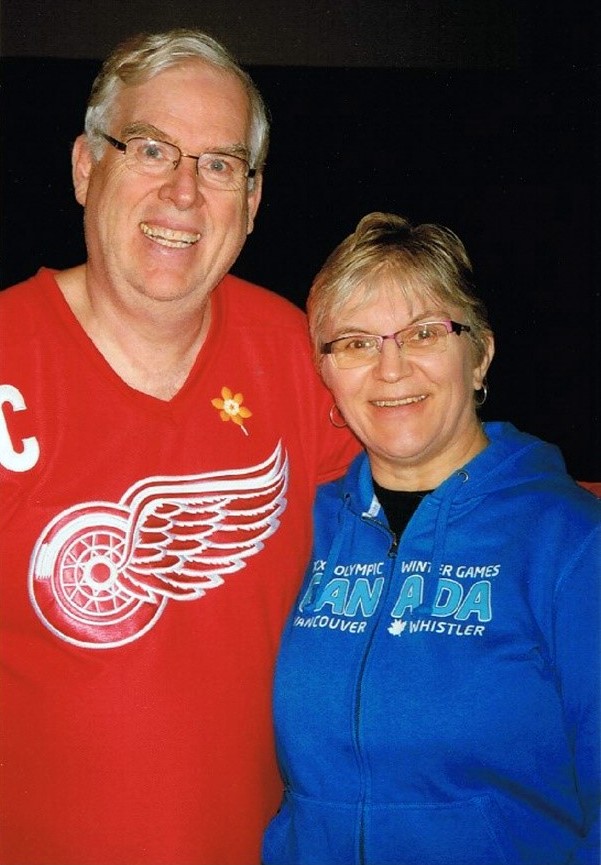 Since my home-based publishing company was formed in 2008, DriverWorks Ink has been "giving back" to the community and donating to various charities from the sales of many of our books. My husband Al joined me in the company in 2010, after his early retirement from his news editor position at the Regina Leader-Post. Together, we chose charities that were closely related to the stories in our various non-fiction books.
In 2015, just before we published Cream Money: Stories of Prairie People, we were thinking about which charity best suited these stories of the old days of selling cream to subsidize a farm family's income. I thought back to my days of growing up on a farm in central Alberta and my struggle with breathing when I was a child. (I was later diagnosed with allergies and asthma as an adult and I take inhalers and allergy medications daily.) I then thought about how Al grew up in Regina and had severe asthma as a child. He spent many weeks in hospital during the first few years of his life. I recognized that many other people in our family have had breathing and/or lung conditions: two of our three adult children have asthma and occasionally require medications; my late mother-in-law had a chronic lung condition; and one of our grandsons was recently diagnosed with asthma. I happened to see a video of One Republic's song "I Lived", leading off with the story of a young man who has cystic fibrosis but doesn't let it slow him down. That reminded me of a traumatizing trip to the hospital for Al and our oldest daughter in 1985 when she was only two years old. The doctor said she might have cystic fibrosis but, thankfully, it turned out to only be asthma. Decades later, Al still shivered when he thought of that hospital visit, so we knew that we wanted to support further education, research, and assistance for people who are struggling with breathing, and we chose the Lung Association of Saskatchewan as our charity for our Cream Money donation.
In 2014, when we were working on the Cream Money book, Al came up with the idea of publishing a book of short stories about funny things that happened on Prairie farms, so we began collecting stories from different Prairie people for that book too. Sadly, Al was diagnosed with Stage IV colon cancer in August 2015. He passed away in January 2016. In September 2016, I published Fun on the Farm: True Tales of Farm Life and dedicated this funny book to my fun-loving, always happy Al. As it is also a farm-related book, I decided that the Lung Association of Saskatchewan should be the recipient of $1 from each of the Fun on the Farm books sold as well, and should also receive $1 from each copy sold of an upcoming sequel, More Fun On The Farm, to be released in Fall 2017.
Breathing is of critical importance to everyone's wellbeing and I am grateful to the Lung Association for its good work to improve the health of me, my family members, and countless others. Ironically, or perhaps appropriately, breathing has acquired a deeper depth of importance for me recently. "Just breathe" has been my mantra on many days and in many moments during this past year as I grieve my husband's death. Slow down, take a deep breath. Just breathe.
May we all breathe healthier and happier as we venture forth in our everyday lives.
 - Deana Driver