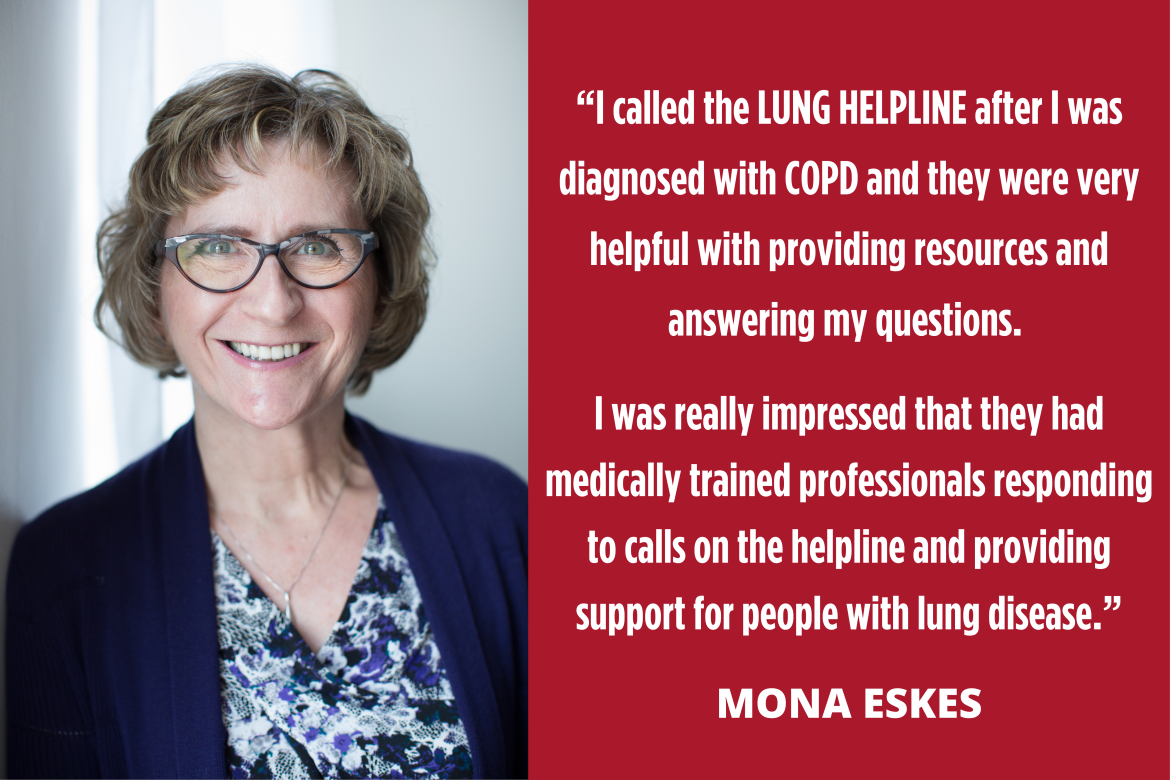 $18,915
Raised of
$15,000
Goal
Support the Lung Helpline
Have you ever watched someone struggle to breathe? It is painful and hard to bear.
Breathing is essential to life and consequently, when people get diagnosed with lung disease, it affects practically every area of their lives. The impact this has on individuals and families can be devastating. This is why Lung Saskatchewan is committed to improving lung health in Saskatchewan; our mandate is expressed through our various programs and services with the fundamental goal of helping people breathe easier.
One of the ways we provide support to patients and their caregivers is through the Lung Helpline. It is a free, confidential, lung information service, managed by Certified Respiratory Educators. Through the helpline, patients and caregivers are provided answers to questions on breathing and lung disease. The CREs also provide support by connecting people to the resources they require to improve their lung health.
"I first read about the Lung Helpline in a brochure that I saw in the doctor's office. I had been diagnosed with chronic obstructive pulmonary disease (COPD) just before Christmas in 2010. I was devastated hearing this news since I had been a non-smoker for 14 years. I called the Lung Helpline and they were very helpful with providing resources and answering my questions. I was really impressed that they had medically trained professionals responding to calls on the helpline and providing support for people with lung disease." -  Mona (Prince Albert)
Making Human Connections
The Lung Helpline is administered by Jill Hubick and Jaimie Peters; they are passionate about helping people breathe easier. Our CREs have extensive qualifications and robust experience in patient support and education.
J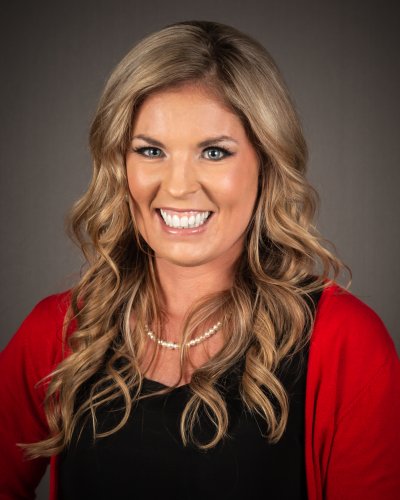 ILL HUBICK
"Every person we speak to is important to us. It warms my heart (and lungs) when we can provide help and information to allow someone to live a healthier life.  When it comes to managing lung disease, it is important for people to know that they are not alone. The information we provide is scientific and based on the most recent medical guidelines.  With so much information out there, it can often feel overwhelming and confusing for patients and their caregivers.  We provide answers to questions and also share additional tools, programs, and resources that may help patients live and breathe easier."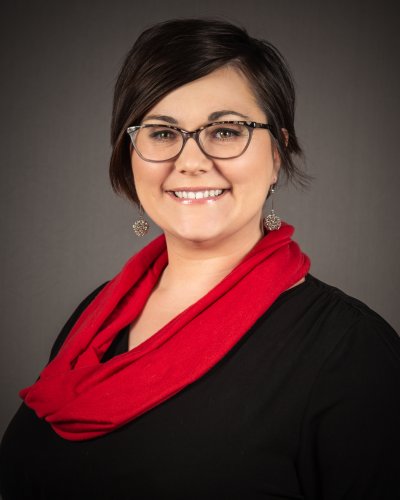 JAIMIE PETERS
"Knowledge is power! The Lung Helpline is a service that helps patients and caregivers know how best to manage their lung disease. Every person and every breath matters. I love talking to people and getting to know their stories and figuring out their needs. The health care system is often difficult to navigate and I have a passion to help people find the support they need, through the helpline."
"I have always been aware of Lung Saskatchewan and the great work they do to educate and support those dealing with lung disease.  However, it was only because of my diagnosis of bronchiectasis several years ago that I truly understood exactly how helpful and valuable the people that work there are.  I would encourage anyone who is dealing with lung disease, whether it be yourself or a loved one, to consider contacting Lung Saskatchewan.  They are a leader in the community when it comes to educating and assisting you regarding your options in taking control of your own unique lung health journey." – Shirley (Saskatoon)
We Need Your Help
Please consider making a donation today to fund our helpline.
As a Lung Saskatchewan supporter, you understand how passionate we are about improving lung health one breath at a time. With your donations, we have been able to help people in Saskatchewan navigate through some of the most difficult periods of their lives as they deal with lung diseases and we are deeply grateful for your support.
We rely on your generosity to support our programs and services at Lung Saskatchewan, and delivery of our mission in so many ways.  On behalf of our volunteers, staff, and most importantly, those on the other end of the Help Line, thank you for considering a gift today.
 
Yours sincerely,
Erin Kuan
President & CEO
Lung Saskatchewan
P.S: Questions about your lung health? Call our Lung Helpline at 1-833-385-LUNG (5864) – Toll-Free in Saskatchewan on Monday to Friday between 8:30 am – 4:30 pm.