Saskatchewan Quit Smoking Challenge Sponsored by Nicorette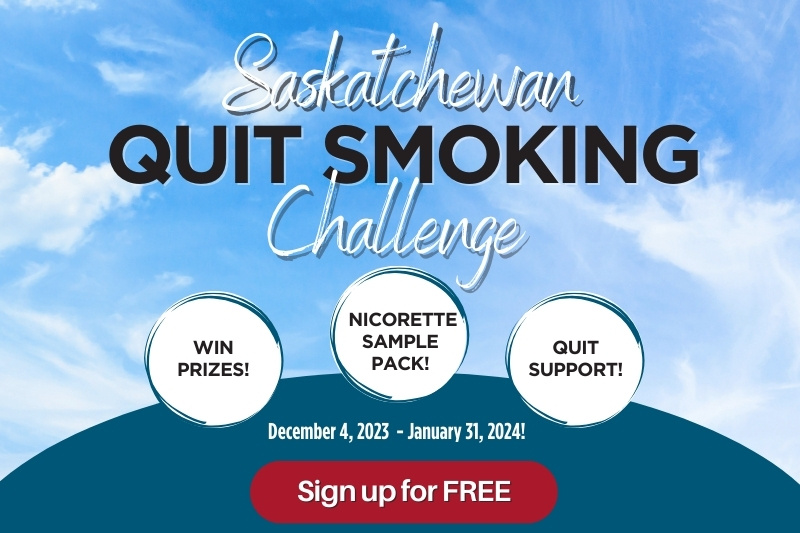 This is your quit journey. We are here to help!
Are you thinking it might be your time to quit or cut back smoking? Join us from December 4th - January 31st for support, resources, and personal stories shared by people who are at different stages of their quit journey. When you sign up, you will receive a free Nicotine Replacement Therapy sample kit as well as be entered to win weekly and grand prizes!
Register online now AND join the Facebook Group.
The Saskatchewan Quits Facebook support group is a year-round support for people on their journey to quit or cut back smoking. Even after the challenge has wrapped up, the support group is always available. Join the Community of Support.