Sheelagh Barrable inspired others with her compassion and humility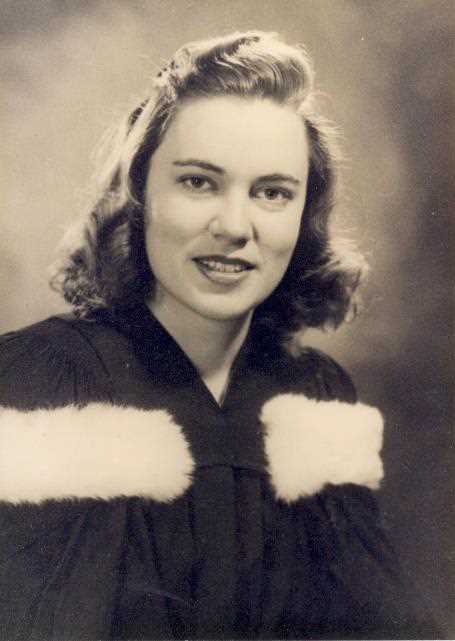 Sheelagh Josephine Barrable: Athlete. Scholar. Veteran. Grandmother. Born March 24, 1924, in Fort Qu'Appelle, Sask.; died Dec. 19, 2017, in Vancouver of natural causes; aged 93.
Born right after her twin brother, Jack, Sheelagh Ferguson was the sixth of seven children of Robert George Ferguson and Helen Ross. Tragically, her twin died of meningitis in December, 1925. Sheelagh's father, Robert Ferguson, had wrote a poem for his grieving wife titled "In Remembrance of the Twins".
The chubbies we'll call them their parents said,
Because of round faces and fair curly heads
He smiling with conquest and vigor endowed,
She, timid and gentle, to this prowess bowed.

Together they bathed and nursed and played,
Until but one concept their little lives made.
Pranks together they played today,
'ere noon on the morrow, one was taken away,

A lone little chubb wandered bereft,
for one had been taken, the other left.
Why taken so early no one can say,
Unless cherubs were wanted in heaven that day.

The cycle caught him in early morn,
'Ere the petal though perfect had unfolded its form,
Life's stern separations and unfulfilled plans
Are perfection to God who alone understands.
-Robert George Ferguson
In 1929, history came knocking. Sheelagh's father was the medical director of the Saskatchewan anti-tuberculosis program. That year, a botched trial of badly prepared vaccine killed 77 children in Germany. No one would support its use to prevent tuberculosis. The exception was her father, who had experience preparing typhoid vaccine. Against all odds, he garnered support from the National Research Council to conduct a BCG trial among high prevalence indigenous infants and student nurses. In the days before ethics committees, Sheelagh recounted, "he explained his plan to us at dinner and asked for volunteers, we all raised our hands and became his first recipients. We had complete trust and faith in him." Sheelagh and her family were the first recipients of the BCG vaccine in the early 30's. Dr. Ferguson felt it was morally important to prove its safety by giving it to his family before giving it to anyone else. His following trial in Saskatchewan was a great success and the TB death rate dropped lower than in any other province. [See his classic, Studies in Tuberculosis, published in 1955].
In spite of her shyness, Sheelagh was elected class president in high school and graduated from high school with one of the rare Governor-General's scholarships. She also developed into the best female hockey player locals had ever seen. When Sheelagh reached the University of Saskatchewan, as captain of the University of Saskatchewan Huskiettes, in 1941-42, she led the team in scoring while playing defense.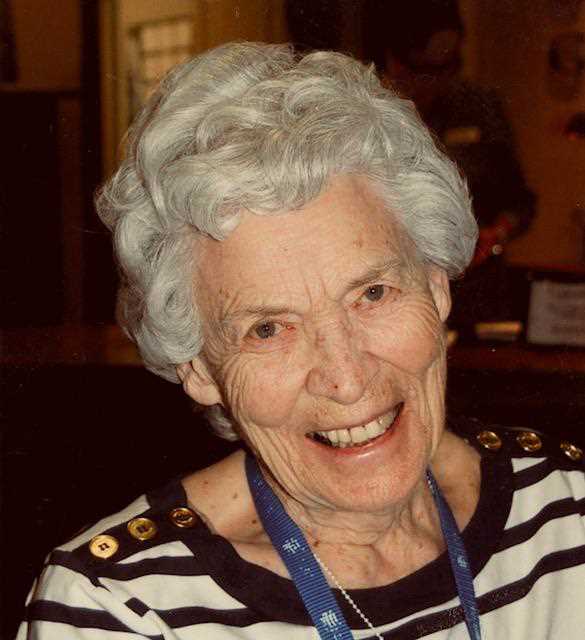 In the spring of 1943, Sheelagh followed her brothers and future husband, Gordon Barrable, into the Royal Canadian Air Force. "It was the only way I was going to get to see them overseas -- but they sent me to Patricia Bay on Vancouver Island!" she would say later. Questions emerged after the war as to what precisely she did while on the Island. Her grandniece, Alisa Smith, cited her aunt as the inspiration for her novel, Speakeasy, which is set on Vancouver Island and features female codebreakers. All we know for sure it that Sheelagh was adept at keeping secrets.
Following discharge in 1945, she returned to the U of S and again led the team in scoring before graduating in economics. She married Gordon Barrable in 1948, and they had four children, Sheelagh-Anne, Ross, Robert and Bill. They moved to east to Galt, Ont., in 1957 for Gordon's work and stayed because they loved the community.
When her eldest left for university, Sheelagh worked in the local library, volunteered as a Sunday school teacher and in the palliative unit at Cambridge Hospital. She inspired others with her compassion and humility.
Gordon died in 2005. In 2009, Sheelagh returned to the West Coast to be near family. In 2014, Sheelagh discovered a long lost story her father had written – The Wood Fairies Christmas Deed. The story was intended to bring a little Christmas magic to children diagnosed with tuberculous. Sheelagh then had the children's book published with all proceeds being donated to The Lung Association, Saskatchewan.
The publication of this story is dedicated to the millions of children, past and present, who have been victimized by tuberculosis. May God bless them all.

- Sheelagh Ferguson Barrable
In her later years, in spite of dementia, she remained active playing table tennis with her grandchildren into her 90s. Ironically, her humor and wit had sharpened, it was those of us around her that needed to adjust our expectations.